In 1951 a group of ten people formed a financial cooperative where they could pool their money and make loans to their co-workers and neighbors. This was the beginning of Cheney Public Employee's Federal Credit Union. When originally chartered, the credit union served federal, state and local government employees.
Through the years our membership as well as our name evolved. Cheney Federal Credit Union is now serving everyone who lives, works, worships or attends school in the Cheney and Medical Lake School districts. CFCU has grown to just over 6,000 members and over 100 million in assets.
CFCU continues to provide excellent member service and financial services that meet our members needs.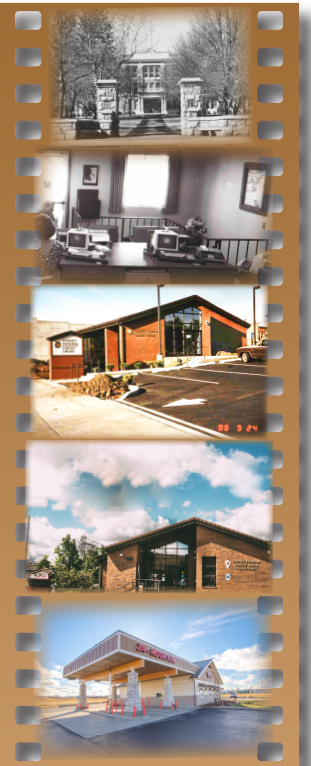 In 1951 CFCU started in Mildred King's desk drawer at EWU's Showalter Hall.
Next, relocated across the street from the Fischer Building, then to a house on 3rd street.
In 1988 we built our iconic 520 1st street building. This building underwent a re-model in 2019.
CFCU's Headquarters are still located at 520 1st street in historic downtown Cheney. In 2017 CFCU added a second location off of I-90 exit 272. The current team has 18 dedicated employees with JoAn Sanders as CEO.
In 2019 CFCU Headquarters will undergo a total remodel and facelift.
Financials
You may review detailed financial information by clicking on NCUA-Credit Union Data for Cheney Federal Credit Union, Charter #7101